For 75 years Nodolf Lumber has designed, built and enhanced peoples living spaces": Building new homes, updating kitchens, providing new additions. Nodolf has the people and expertise to bring your ideas to life. Check out our gallery of additons and construction, or view the newest home available through facebook.
Residential Design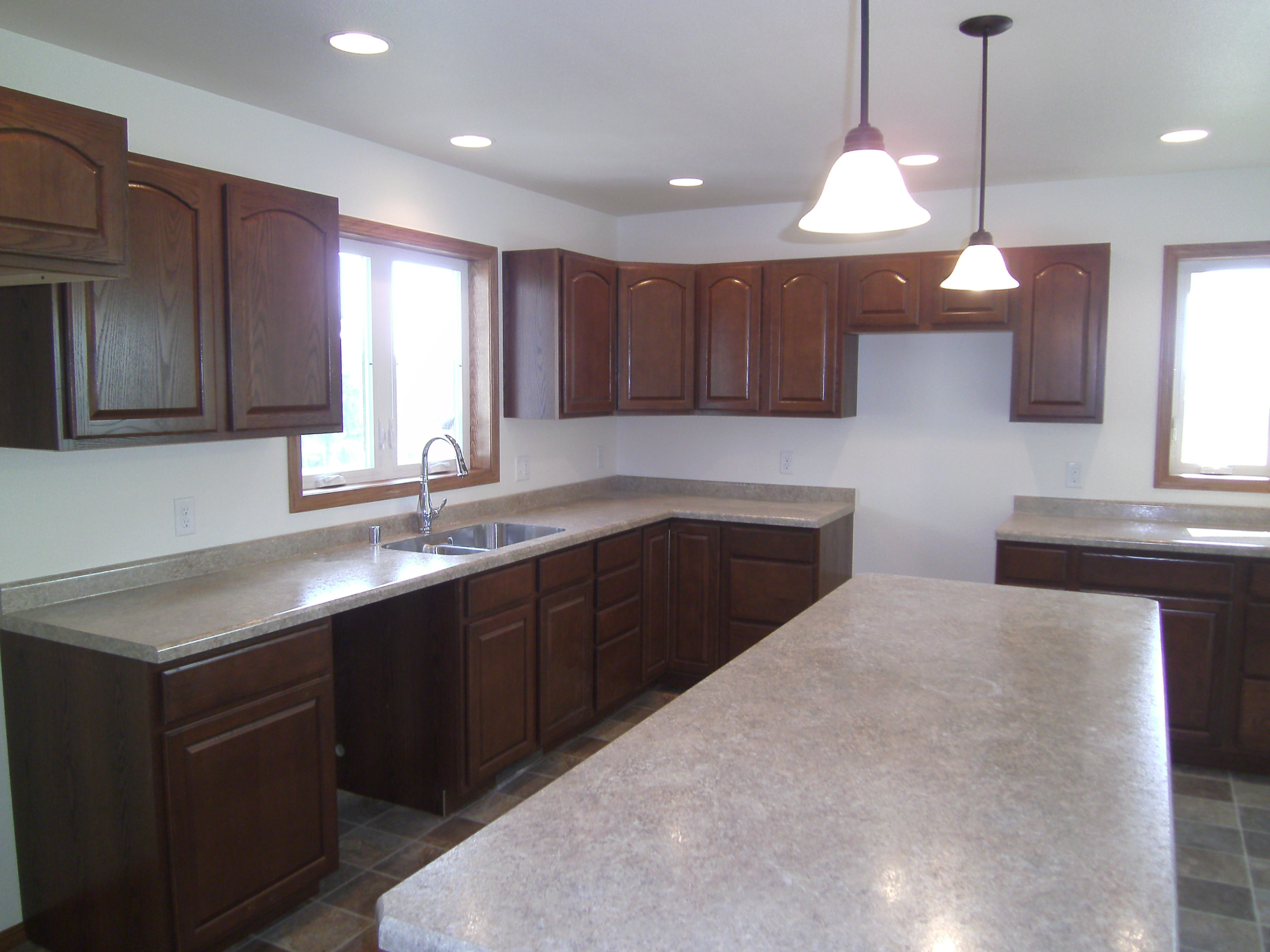 Nodolf's will design your kitchen, addition or home to your specs. We provide complete design services and in our showroom have cabinet, vanity and countertop displays to help you have a clear picture of your choices. For every countertop installation we will measure your kitchen on site at no charge to ensure you have the most accurate measurements.
New Construction Features
Today's homes are the best built homes we have ever constructed, providing an extra advantage for your comfort and convenience:
· 6" insulated walls and R-38 insulated ceilings provide added warmth and savings in heating.
· House wrap and draft sealing throughout the house to provide long life and a draft free home.
· Hurricane ties to provide extra strength where the wall meets the roof.
· In floor heating provide a warm dry basement that turns into additional living space
· Maintenance free siding allows for long life without the work of maintaining your home's exterior.
· Waterproofed basements for a dry- long lasting living space.
· 9' high basements to provide space for heating systems and still have 8' plus clear heights.
· Engineered trusses for added strength for the roof.
· Engineered floor joists to provide for strong, quiet floors and wide open spaces in the basement.
· Marvin and Integrity windows to provide for easy care and maintenance including cleaning, from the inside of the home.
. Aristokraft or Decora cabinets for the beauty and functionality of today's kitchens.